We recruited Martin Beach and a developer from Bertrams to provide system support for booksellers. In addition, we secured the Clickatell SMS service and the valuable Gift and Loyalty Card data, which can now be accessed 24/7 via the Batch website. We have also created a BatchLine User Group on Facebook, where we post updates and where booksellers can share hints about using the system. Our focus now is to work with a number of key booksellers in order to make the service even better for all our customers. One development that has huge potential benefit to booksellers is access to bilbliographical data for affordable, transactional websites.
In March we gave a video presentation to BA members introducing BatchLine. Click on the image to watch it: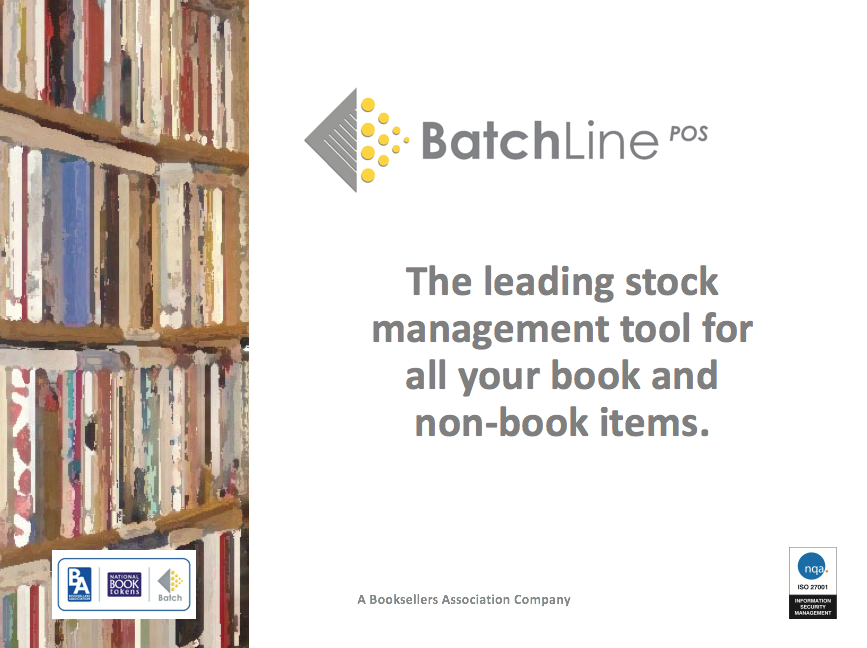 BatchLine Website Packages
BatchLine POS subscribers can enjoy access to images and bibliographic data for their websites for just £240 + VAT per year. (Without VAT in Eire.) Booksellers can opt to use the data with an existing site or work with our recommended partners, Broadband Cloud Solutions (BCS), to develop a brand-new transactional website. Visit Website Packages for details.
User guides
Please note that some of these are the original Bertline documents and have not yet been updated with BatchLine screens.
* Bertline 10 Quick Start Guide
* Bertline reports print to file formats
* Creating custom catalogue
* Find Batch Suppliers' GLNs here.
* Hire a Koamtac 100 scanner from us
* How to Pay BatchLine invoices
* Info for new shops 
* Standard kit listing and prices